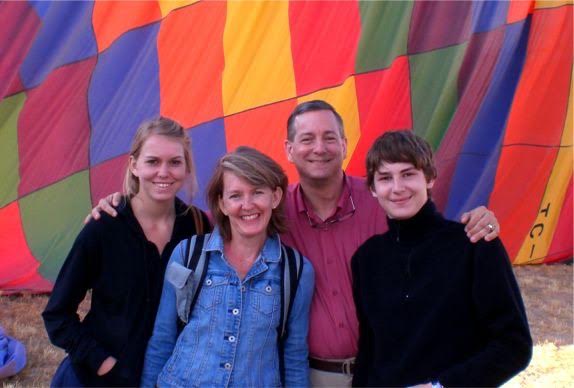 Like many of you, I rank travel my #1 favorite thing to do, whether going across town to explore a neighborhood unknown to me or crossing the Equator.
It's my parents' fault! Most of my Midwestern American childhood weekends were spent either "day tripping" or camping. My mom led the family explorations of every festival, cultural event and big and little town within a few hours' drive, and from her, I learned a lot about travel research and planning (in those days, from library books, maps, the newspaper and telephone). My dad instilled in me the spirit of adventure, a love of nature and the importance of an open and flexible spirit (as well as the fine art of creating a comfortable campsite!).
As an adult with my own family, I've been fortunate that all four of us agree travel is not just a pleasurable activity, it's a necessity. We subscribe to the philosophy Mark Twain expressed in The Innocents Abroad:
Travel is fatal to prejudice, bigotry, and narrow-mindedness, and many of our people need it sorely on these accounts. Broad, wholesome, charitable views of men and things cannot be acquired by vegetating in one little corner of the earth all one's lifetime.
So, from our little corner of Texas, we've managed to see a lot of the world near and far and, hopefully, developed "broad, wholesome, charitable views" of our fellow world citizens. The photo I've shared with my profile is a family favorite because it captures our approach to travel: we are preparing to board an air balloon over Cappadocia, which was a "touristy" yet exhilarating experience of nature's wonders along the way of our independent journey through Turkey that opened all of our eyes, and especially those of our teens, to the fabulously beautiful and complex cultural makeup of our world. What followed was so "us" - a locals' "blue cruise" along the spectacular Mediterranean coast of Turkey. We will always remember our deep, "top deck" "under the stars" conversations with our new friends about the proverbially taboo topics of sex, religion and politics...punctuated by crazy late night disco stops!
Now, at 58 years young, with fewer life stressors and limits to hold me back, I'm determined to further my travel quests and am inspired by my fellow Ziners to try new paths and methods of travel planning and research.
That is what I love about this special place Linda and Don have created for us fellow travelers. I have been a part of TheTravelzine since nearly its inception. They had a bold idea in the brave new world of the Internet - launching a safe place for people from all over the world to come together to talk about where to go, how to get there and what to see and do once we landed. And its made its lasting mark. TheTravelzine connects us.
So, Ziners, thanks for your contributions to our community. I'm honored and delighted to be a part of it.
Most recent trips: China highlights (July 2016); Yosemite, Sequoia and Kings Canyon National Parks, USA (August 2016); and Telluride (Colorado) Film Festival (September 2016)
Next up: Asia, Asia, Asia, the Middle East, and more South America, too - a tall order that will keep me busy for years to come! And more of the great national parks of my home country, which I think need to be made more accessible to all (my last soap box!).